Improve your product portfolio and optimize your competitiveness by selling our electric chain hoist, with your own private label. We offer three types of electric chain hoists within the W series.
The W series of electric chain hoists has many advantages: They have a very compact size that provides good working possibilities in small spaces, in addition, they are built in extraordinary quality that contribute to a high level of reliability. All this is achieved by having the highest quality standards, with continuous improvement and quality control. All mechanical parts are examined under strict conditions and tested thoroughly, including long-term testing to ensure the highest quality, efficiency and extended service life.
The W-series
The cylindrical parallel rotor is produced with single windings for single speed hoists or dual windings for dual speed hoists and all have class F insulation. Manufactured in accordance with FEM class 2m, the duty cycle for single speed hoists is 40% and 10 + 30% for dual speed hoists.
The supply voltage for these motors can be specified when ordering and they are available in a wide range of voltages, phases and hertz, which make this chain hoist series very flexible and capable of working in any environment. The braking system of the chain hoist uses a 230V spring-activated electro magnetic brake which allows for quick and safe stopping allowing the load to be held at any desired height or position.
The chain hoists has installed a slipping clutch, that is a safety device that limits both the up and down stroke of the chain hoist, by limiting a possible overload. This is only a safety feature and should not be used as a workload limit. The clutch is set to 15% of the lift nominal capacity.
The hoists central body and patented chain guide are machined from one single casting, that allows precise positioning. The gear box are totally enclosed and lubricated with a permanent high performance grease. The gears are manufactured from high tensile steel and are hardened and heat treated for smooth operation and maximum life span. In addition, due to its sealed lubrication, the chain hoist can operate within a temperature range of -20°C to +60°C.
On a steel backing plate, the electric panel is fully hard wired with all components mounted. The panel includes high quality contactor switches, a transformer for low voltage (24V) controls, brake rectifier, fuses and connector terminals. Up to 240 operations per hour can be carried out, and the panel are fully compatible and interchangeable with a full range of hoist models.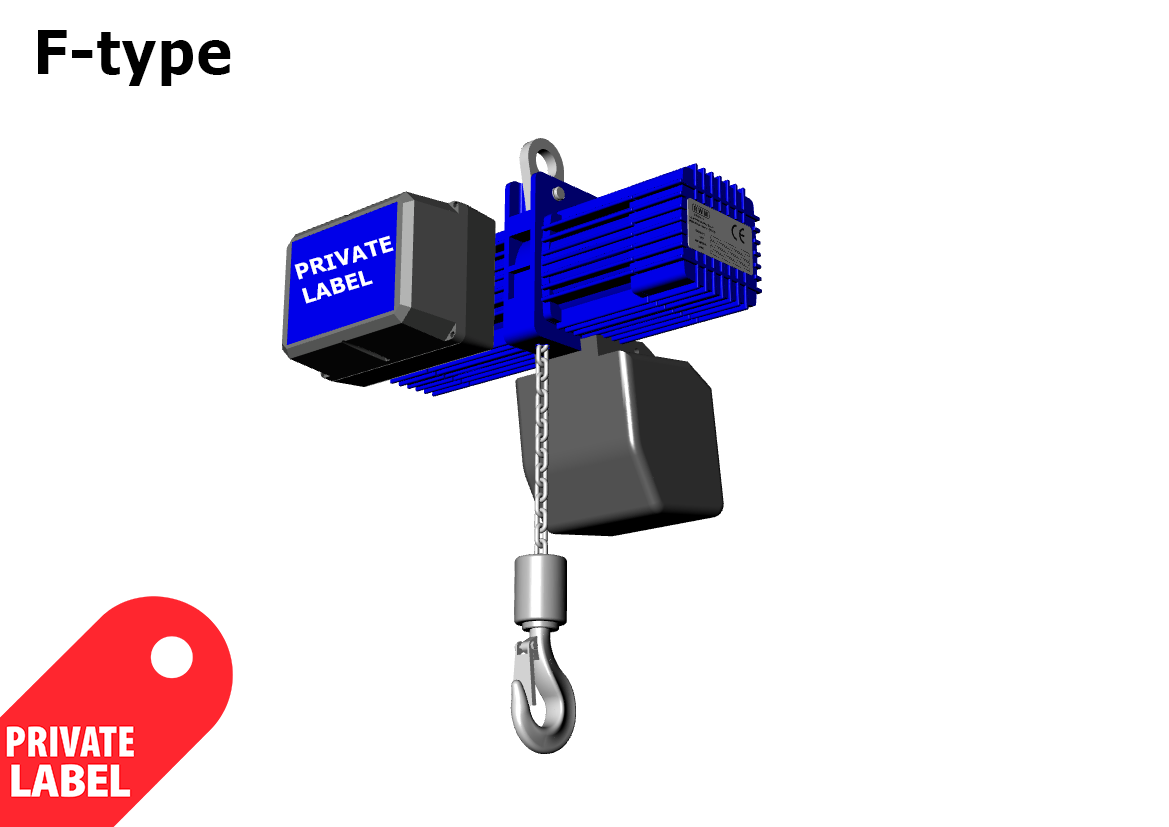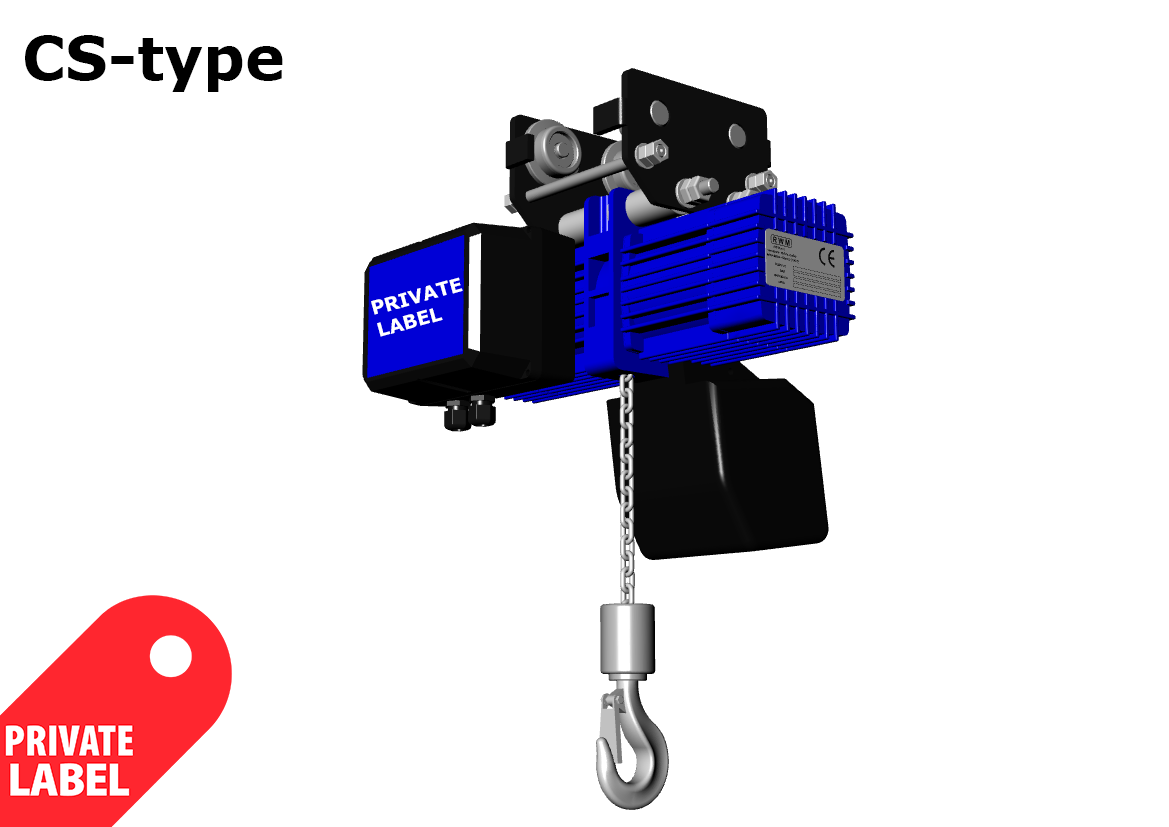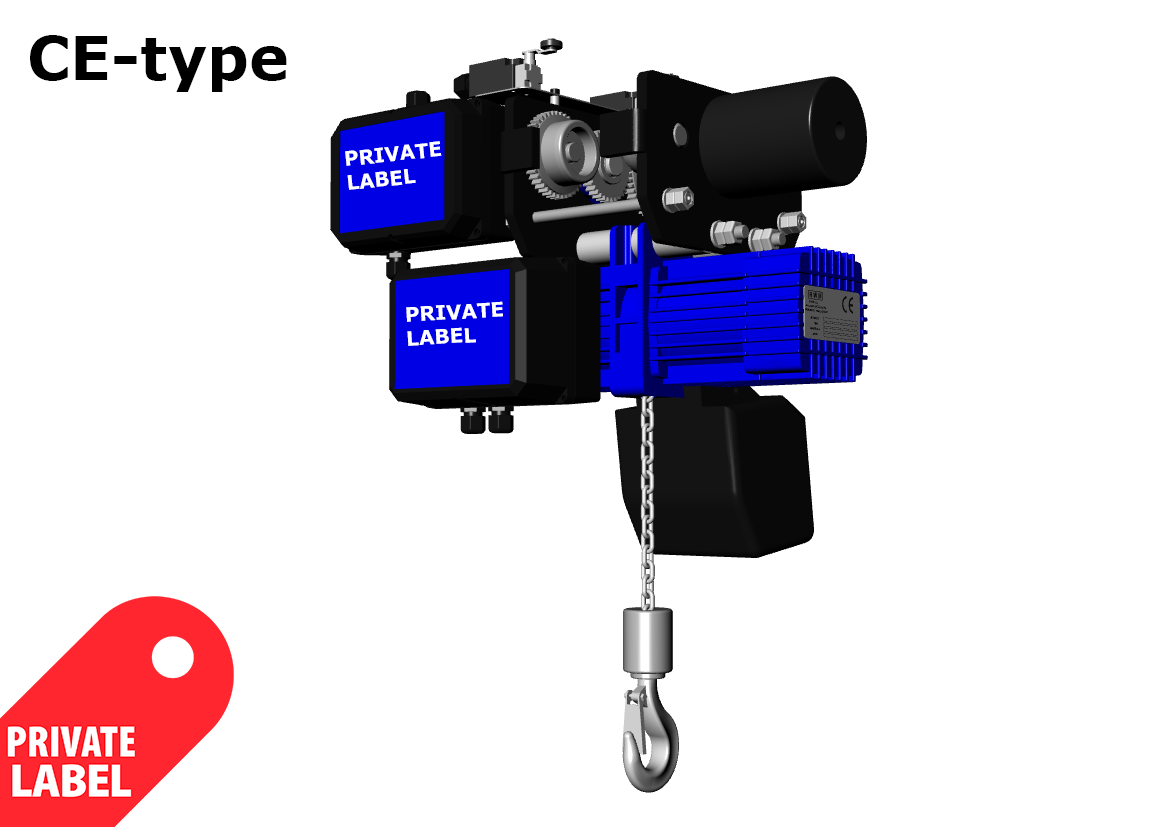 For more products, see our catalog, webshop or contact us directly by phone. Below are direct links to the chain hoists in our catalog.
Rugkobbel 262, 6200 Aabenraa, Denmark
Telefon: +45 7362 8800
E-mail: info@cranecare.info 
www.cranecare.info
CraneCare™ mission is to boost our crane and lifting gear industry partners' competitive edge by applying technologically intelligent solutions and quality products.